At TYO, our vision is to contribute to a society where diverse values coexist. We are actively engaged in various initiatives including environmental conservation, regional revitalization, and work style reform. Through our business activities, we fulfill our corporate social responsibility (CSR) and aim to contribute to the achievement of the SDGs and the resolution of societal challenges.
"Promoting Environmental Sustainability through Going Paperless"
By digitizing our internal application forms, we have reduced our paper usage and are striving to protect the environment. Furthermore, we will continue to progressively digitize our internal documents. At TYO, compared to before our digital transition, we have achieved a paperless environment with over 30,000 sheets saved annually. The paper we use for copying is PEFC-certified, and through the "1 box for 2 trees project" by Askul Corporation, we have confirmed the planting of 622 trees in 2021.
◆About "1 box for 2 trees project"
For every box of PEFC-certified copy paper designated by Askul (made from one tree such as Acacia or Eucalyptus), two Eucalyptus trees are confirmed for industrial afforestation, linking it to the sustainability of the raw materials. TYO supports this initiative, which contributes to the protection of local natural forests and addresses various challenges in the community.
"Going Green with Eco-Friendly Clear Files"
We are transitioning to eco-friendly clear files where possible, converting approximately 1,200 clear files to paper files annually. By choosing FSC-certified paper files, we are further committed to contributing to the environment.
"Supporting vaccinations through PET bottle caps"
We collect PET bottle caps and donate the proceeds from their sale to support vaccinations for children in developing countries. Additionally, this recycling effort contributes to environmental conservation. TYO supports the philosophies of the following two organizations and participates in the eco-cap collection initiative.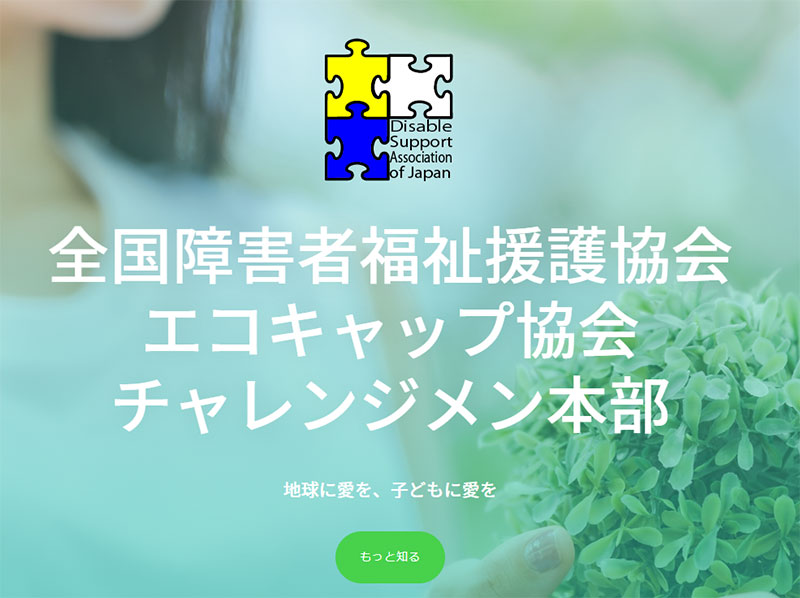 ◆Disable Support Association of Japan, Eco Cap Association
The organization collects, cleans, and grinds eco-caps to create chips, which are then sold to recycling companies. The profits from these sales are donated to the 'Vaccines for Children of the World: Japan Committee' (JCV). TYO has entrusted this organization with the collection of eco-caps.
"LED Office Lighting: An Eco-Friendly Shift"
By switching to LED lighting in the office, we are reducing electricity consumption and contributing to CO2 reduction.
"Producer Development Project"
We've segmented the training for Production Managers into three stages, aiming to cultivate five new producers annually. This program clarifies roles and progression milestones, with hands-on training, cost meetings, and field experiences at each phase. Experienced Producers, Directors, and Production Managers lead the training, emphasizing practical knowledge and fostering a development-focused culture within the company.
"Refreshment Allowance"
To promote the health of TYO employees, create an environment conducive to taking vacations, improve productivity, and offer opportunities for diverse experiences, we established the 'Refreshment Allowance' system in 2023. We provide this allowance to employees who take five consecutive paid leave days on weekdays and undergo a health check-up.
"AOI TYO Group's Professional Personnel Business"
◆About "Professional Talent Strategy Portal Site"
Established throughout Japan, the 'Professional Talent Strategy Bases' connect local SMEs with skilled professionals. Initiated by the Cabinet Office in December 2015, this project is part of a regional revitalization effort aiming to bolster local economies and promote employment by facilitating proactive management in businesses.
"Efforts Toward Gender Equality and Diversity Promotion"
In 2023, we launched a project team aimed at promoting solutions to issues related to gender equality and the active participation of women.
"Childcare Support System"
TYO has implemented a childcare support system to assist its employees in juggling both work and childcare responsibilities.
●Extended Childcare Assistance ●Sick Childcare Assistance ●Childcare Facility Usage Assistance
"Regional Revitalization Telework Promotion Movement."
We support the 'Regional Revitalization Telework Movement' by the Cabinet Office. Through flexible work and regional collaboration, we aim to foster local creative ventures.
◆About "Regional Revitalization Telework"
"Regional Revitalization Telework" is a teleworking initiative carried out in satellite offices in regional areas, contributing to local revitalization. By leveraging ICT, it promotes a flexible working style that allows for efficient use of time and location. This enables individuals to perform the same tasks in different places than before.
Official "Regional Revitalization Telework" Website by the Cabinet Office, Government of Japan
"TYO Niko-Niko Farm"
To create an environment where individuals with disabilities can work with confidence, we have been operating the "TYO Niko-Niko Farm" since 2018, utilizing the "Work Happiness Farm" disability employment support service in Kashiwa City, Chiba Prefecture.
---
About SDGs
The SDGs (Sustainable Development Goals) are a set of global goals unanimously adopted at the United Nations Summit in September 2015. These goals aim to address pressing global challenges by 2030. Comprising 17 goals and 169 targets, they pledge to leave no one behind on our planet.
For inquiries regarding this matter, please reach out via the Contact form.